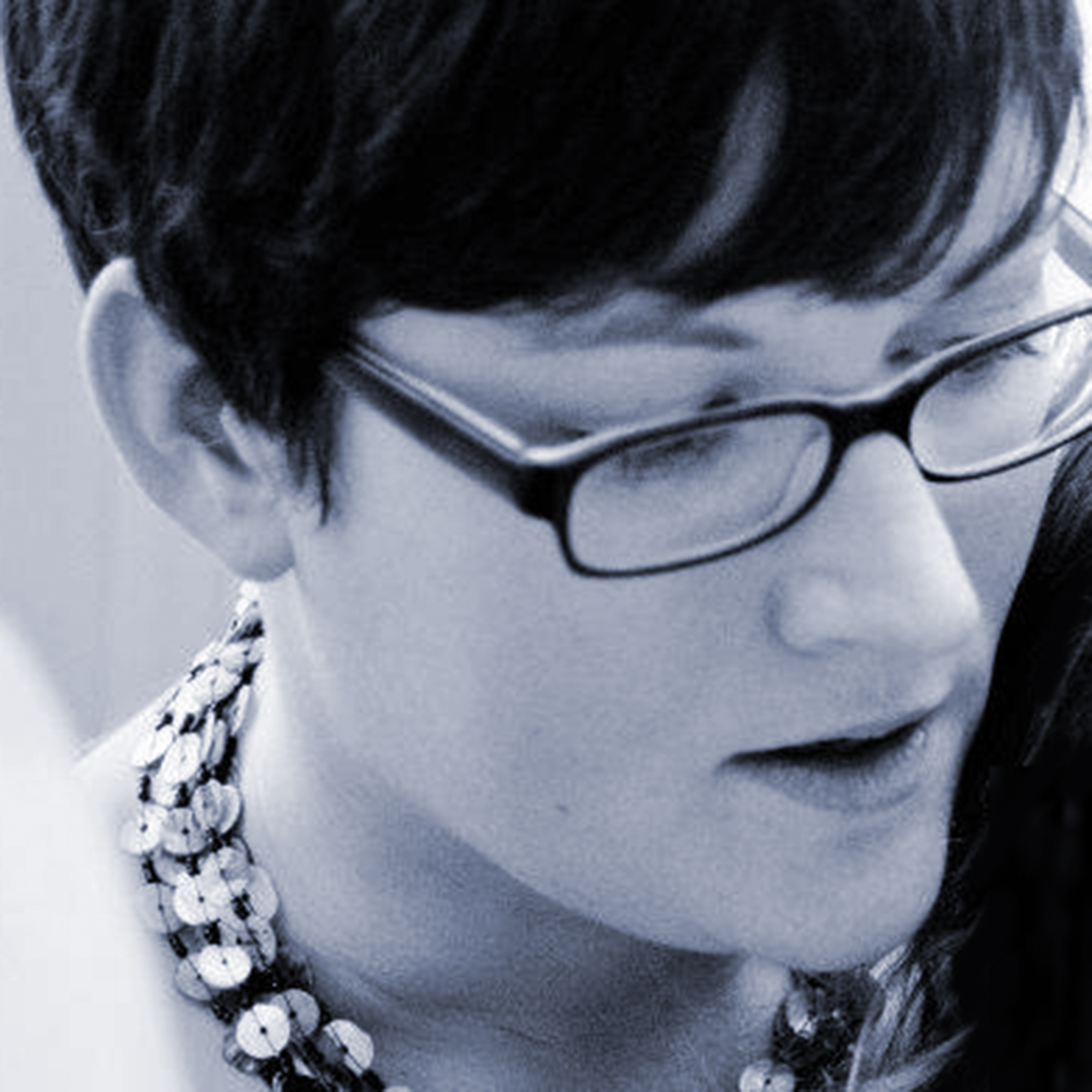 Emma Belli.
My formal training began at Bretton Hall College of the University of Leeds, after which, I spent some years working in costume for TV. It was together on a feature film that Giuseppe and I began our working relationship.
As Belli and Belli we have been collaborators for 17 years designing for theatre and opera and have developed a shared design methodology that draws upon our individual strengths. During process and production this helps us to explore and develop many more ideas quickly.
I can truly say, "There is nothing I'd rather do." It would be true to say I have a lifelong fascination for life in miniature, and love the process as much as the production. At University I found I had a natural aptitude for model making and have built models for the very top end of the industry as an associate and assistant designer, including all the major Opera Houses, The National Theatre, West End and Broadway. Making beautiful models with extremely talented teams has been greatly fulfilling. My scale models have been exhibited at the Prague Quadrennial and are held in the V & A archives. Seeing them to their fruition in full scale performance environments is always exciting.
Now, with a young family, we continue to design from our studio, working together to initiate new work, develop collaborations and share our experience and skills with students.
More recently we have begun exploring a project for which designers are instigators and design is catalyst for performance process. As well as producing new works, we aim to enrich our locality and develop a model for a national audience.
Giuseppe Belli.
With over 20 years of production design and arts experience, from designing for theatre and opera, to producing sculpture and art works internationally for exhibition, film & TV and commercial advertising; I can offer a high standard of creative and technical knowledge and a reputation for working to challenging schedules and deadlines.
My theatre designer journey began at Birmingham Poly under the inspirational tutelage of Christopher Morley, then head of Design at the RSC, and later at The Slade School of Art under the wonderful Peter Snow and Yolanda Sonnabend.
I'm a proud member of the Society of British Theatre Designers and a Freeman of the Worshipful Company of Painters, and was the first theatre designer recipient of the Fine Art Award at the Slade School, receiving the Arts Council of Great Britain Bursary for Theatre Design the following year. My particular passions are 3 dimensional works, Sculpture and Set Design. I've produced sculptures for many people including Alexander McQueen and more latterly Damien Hirst. I'm excited by the idea of theatre as installation, the scale and theatre of art and the art of theatre. I challenge labels that hinder collaborations between art forms and am passionate about creative collectives and mentoring in process.
I paint sculpt and exhibit when possible, though I've found that with time this has become less separate and more a part of my collective working practice.
Primarily though I am a stage animal and find the transition from ideas and model box to stage and production ridiculously exciting!