The second of three 30-minute operas in Streetwise Opera's Little Opera Season 2014-15, To the Silkwood Tree was designed to intrigue, entrance and send audiences away with a lift in their hearts. It was performed at the Nottingham Contemporary on 16 May 2015.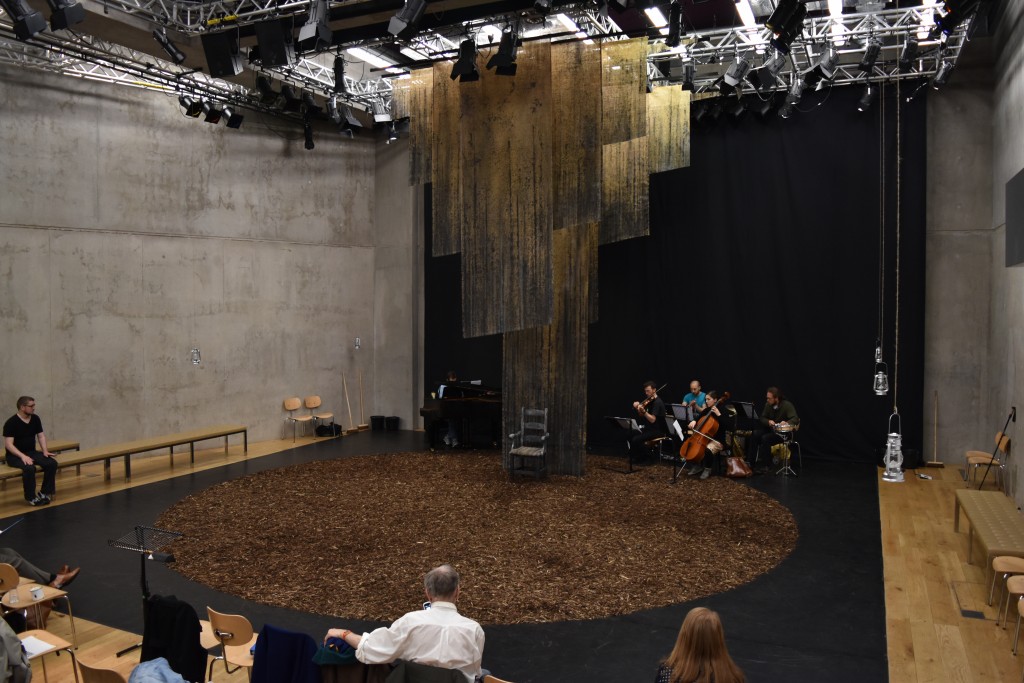 The set goes upon the Nottingham Contemporary Gallery
A traveller faces a long, uncertain road to an unknown destination; the weather is drawing in but he won't stop searching for a better place. The whisper of a song in his ear won't let him rest. Will he find the place he's been dreaming of?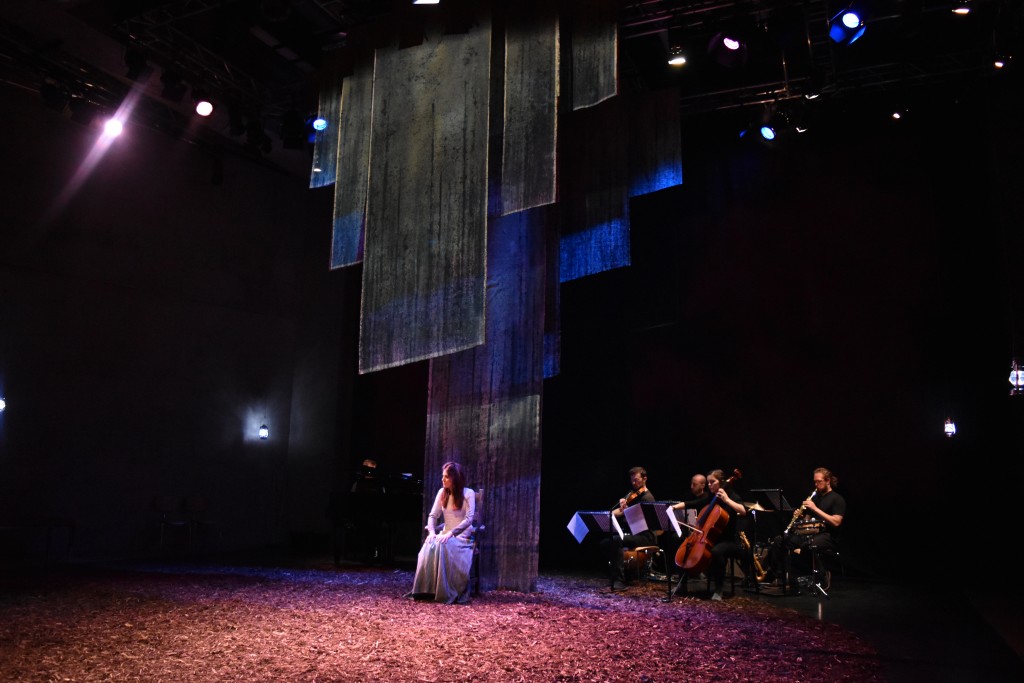 Collaborating with the Nottingham Streetwise Opera performers, writer/director Hazel Gould and composer John Barber created a magical and timeless tale about our search for redemption. John's earthy rhythms and haunting, ethereal melodies guided us on a journey through the darkness to find the light.
Below: Some of our design development work in the studio